Just a simple and very easy idea to present your pop cakes next time you make some !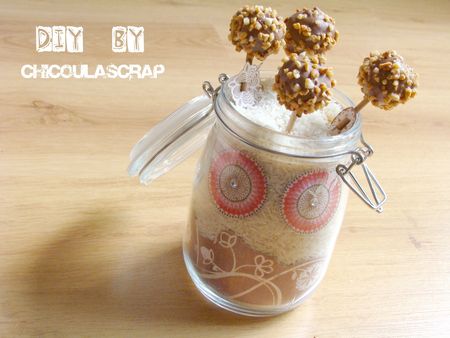 Chicoulascrap
shows you in pictures how to put this together :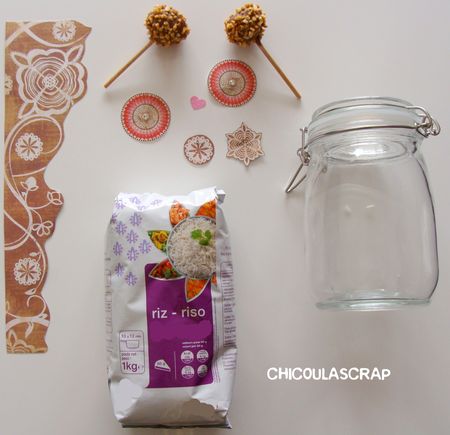 What you will need :
- jar
- cheap rice
- scrap paper
- pop cakes
1. Cut out a strip of paper big enough to go round the jar (inside), use some tape to make sure it doesn't move
2. Add the rice up to the top
3. Stick your pop-cakes in it
You can also add some patterns, cut out from the original paper, in the jar and on the stick of your pop-cakes.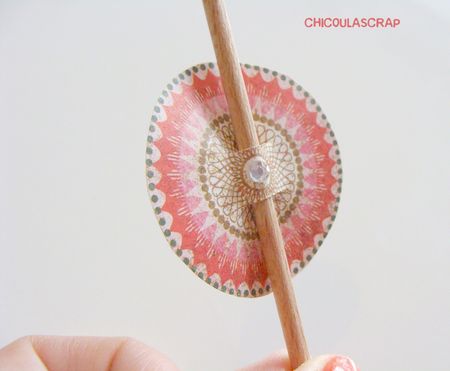 Find more pictures on her blog :
here
!